/ PRODUCTS OVERVIEW /
Health & Wellness Products
In collaboration with a Nobel laureate and world-class universities, we take Chinese herbal health products to the next level by integrating ancient wisdom and science.
The University of Cambridge | French Academy of Sciences (CNRS) | Shanghai Institute of Materia Medica Chinese Academy of Sciences
Featured Products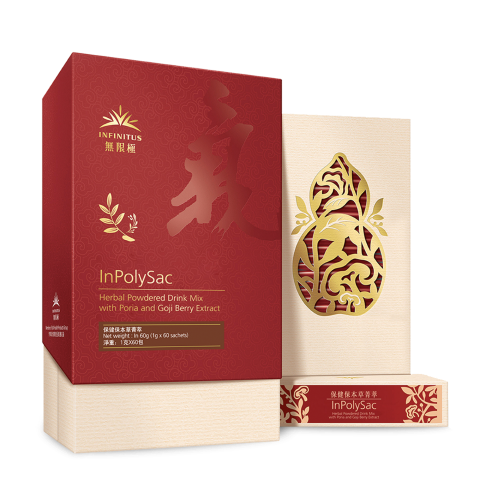 Infinitus
InPolysac Herbal Powdered Drink Mix with Poria and Goji Berry Extract
---
Your perfect shield
---
Unique Compound Polysaccharides combined with Chinese herbal compound
* Formulated with the golden ratio Compound Polysaccharides from shiitake mushroom, poria and tremella
* Enhanced with multiple Chinese herbs including goji berry, mulberry, chrysanthemum and Dang Shen for better efficacy
* Shiitake mushrooms are well selected from authentic origins with rich active polysaccharides, and passed 241 tests to ensure quality.
KNOW MORE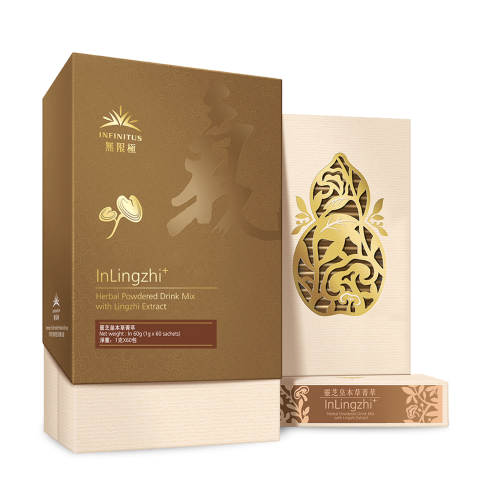 Infinitus
InLingzhi+ Herbal Powdered Drink Mix with Lingzhi Extract
---
Revitalize every day!
---
Well selected Red Lingzhi from the Hometown of Chinese Lingzhi
The deep mountains and forests, the unique climatic conditions and the Lingzhi farmers in Longquan with the wisdom of planting for more than 1,300 years have nourished the rare red Lingzhi that is rich in active polysaccharides and ganoderic acid, get you ready for everyday challenge!
KNOW MORE

Previous

Next
Quality and Innovation
Superior Quality with International Standards
---
"100-1=0" is our quality management principle. From ingredient sourcing to packaging, no mistakes are allowed in the manufacturing journey. Most products have to pass through over a thousand tests to ensure international quality and safety standards are met.
KNOW MORE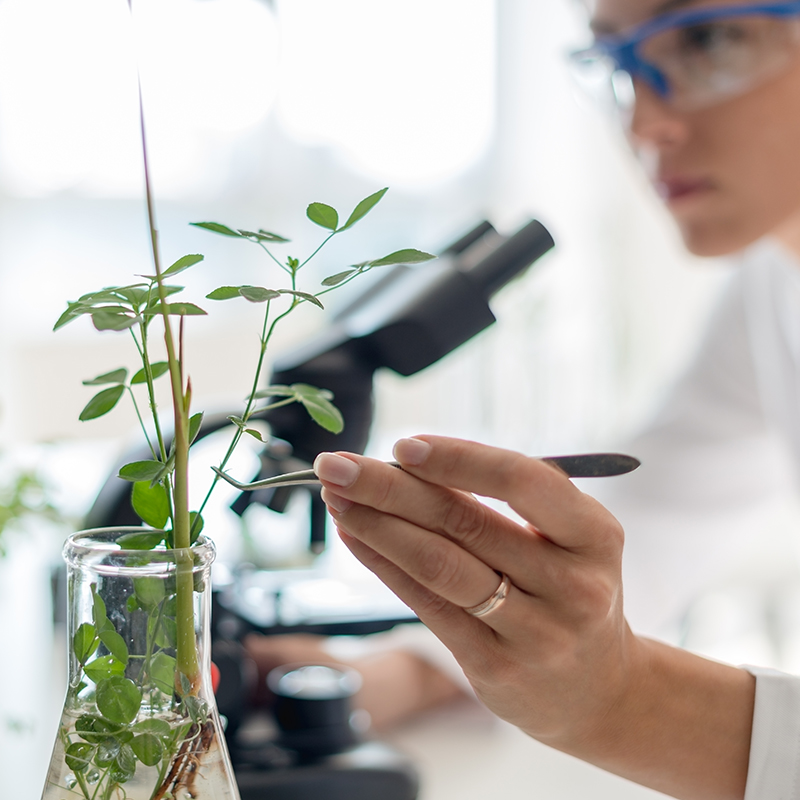 Fulfil Your Needs